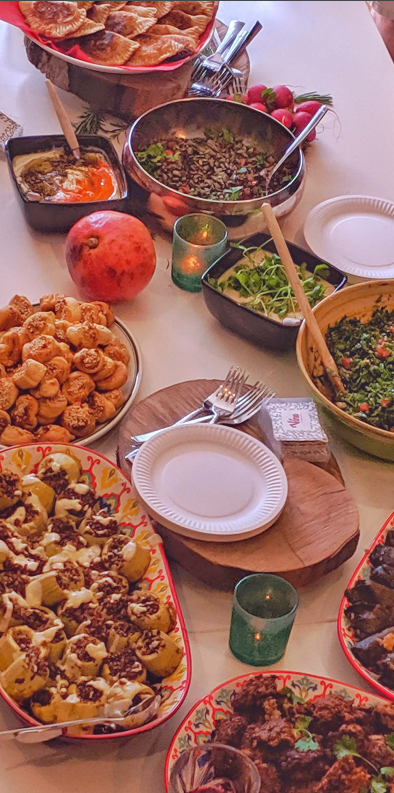 The next VINE workshop will take place on Saturday the 19th of August (11am) at my house in Swords village.
It will be a 3.5 hours hand-on workshop in which we will be covering everyday vegan recipes and cooking tips, meal planning and nutrition. Many of the recipes will also be gluten free for gluten sensitivity.

This workshop is extra special as it will also be covering vegan baking; we will be discussing ways to get around eggs (with substitutions and without) and of course it will be completely dairy free and delicious without compromise! Please note only some of the baked goods will be gluten free ;)

I have a special guest coming over to teach with me on the day- my mother Yafa Paris, who is a spectacular vegan cook who has been an inspiration for me my whole life.
Book Your Course Today
Next course: Saturday the 19th of August 2023 11.00 - 2.30PM
Cost: €100
Duration: 3.5 hours
Places per course: 7
Runs from my home kitchen in Swords
Reserve your place via Revolut or Paypal below: